Dine
Quick bites and gourmet delights
Ground level at Keira Street is your place for casual dining at Wollongong Central.
Grill'd
Located on Keira, Level G
Our mission is simple: to make burgers good. We want our burgers to taste good and do you good. We do this by using only the highest quality, freshest ingredients, many of which are sourced locally from small, family producers. We make every burger fresh to order on the flame grill in front of you so there's no hidden secrets. The grill gives our food its unique flavour and it's healthier than using a hot-plate. Our burgers are a perfect combination of basic foods – bread, meat and vegetables providing a good dose of protein, carbohydrates, vitamins & minerals. They won't leave you feeling heavy, bloated or guilty afterwards.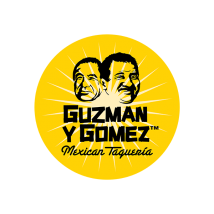 Guzman Y Gomez
Located on Keira, Level G
GYG's authentic menu combines an array of slow roasted and grilled meats, fish, fresh vegetables and imported Mexican chillies and spices and is prepared to order. This is quick Mexican cuisine without a compromise on quality.
Hanok Korean BBQ
Located on Keira, Ground Level
HANOK dining is authentic Korean charcoal cooking. The meat is cooked the Korean way. With family or a group of friends. Korean barbecue grills beef, pork or chicken is marinated before being grilled on the charcoal table. All charcoal cooking is done at your table. The meat is cut up in small pieces, barbequed and eaten together with lettuce, kimchi, garlic, and a wide array of sauces. You see the meat and fish before you grill it over charcoal exactly the way you want it. Our cooking without walls means you can eat exactly what you want, how you want it and when you want it.
His Boy Elroy
Located on Keira, Level G
For mouth-watering burgers, hot dogs bursting with flavoursome toppings, pork that melts at the tip of your tongue and a cold beer to wash it all down, visit His Boy Elroy. It's a little version of America without the expensive plane trip! Whether you're after breakfast, lunch, dinner or just a catch up over a few cold ones with some friends, there is no better place to chill out, than the funky little bar/restaurant located on Keira Street.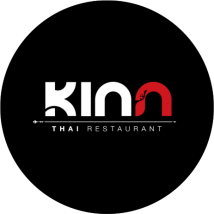 Kinn Thai Restaurant
Located on Keira, Level G
For a great dining experience and exceptional cuisine Kinn Thai is a must do! Apart from the culinary delights that present their exquisite innovation of the fusing taste of traditional Thai with modern adaptations, Kinn Dining & Bar offers a unique variety of full favour Asian dishes to please any palate. Kinn means to 'eat in' and they believe that service and ambiance are a great compliment to the food. So you are invited to diversify your taste buds and find out for yourself, that Kinn Dining & Bar is a great place to "Kinn" and have a great time!

Monday – Sunday
Lunch: 11.30 – 3pm
Dinner: 5pm – 10pm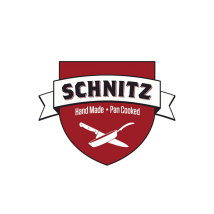 Schnitz
Located on Keira, Level G
For thirty years Polish-born Roman Dyduk ran restaurants, and one dish always topped the menu, schnitzels. So, in 2007 Roman opened a restaurant entirely devoted to his signature dish, Schnitz.

But what made Roman's schnitzels so popular?

Long before the doors open, our team are in slicing, dicing and sauteing. Yep, we prep all our raw ingredients in store, by hand, every day. It takes time, but it's the only way to guarantee freshness. As for schnitzels, we don't make a single schnitzel… until you order one.

Schnitzels should never be pre-made and definitely not processed. Real schnitzels are made fresh, to order - hand dipped in egg wash, coated in crumbs and pan cooked until golden brown. That's the traditional way. That's the Schnitz way.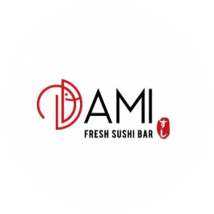 Sushi Dami
Located on Keira, Level G
'Sushi Dami' restaurant located in the Wollongong Central on Keira Street, provides a casual but cosy atmosphere to enjoy delicate food. Japanese food isn't just about eating, it's also about the cultural significance. ... the true potential of each flavour can be released and enjoyed.

Sushi | Sashimi | Hand Rolls | Noodles